The settings dialog allows to configure the application.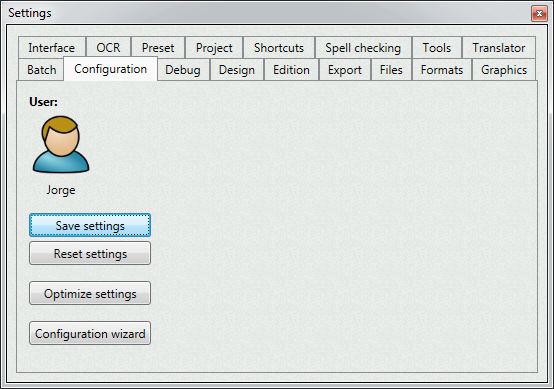 User
Displays the picture and name of the current user.
Configure
Displays the configuration wizard to select the best basic settings for your computer.
Manage
Displays the settings manager to reset some of your settings.
Save settings
Saves the settings.
The settings are saved automatically when the application exits.