The text analyzer displays information about the components in a text.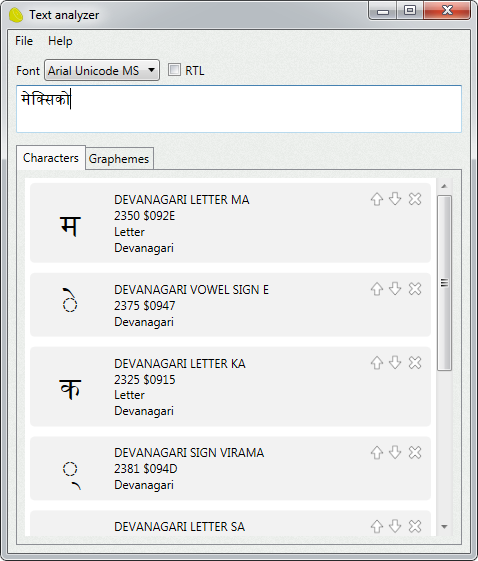 Font
Specifies the font to use to display the text.
Right-to-left
Enables right-to-left typing.
Conversion
Specifies the conversion to apply to the text.
Characters
Displays Unicode information about each character: name, value, category and block.
The characters can be reordered or removed.
Graphemes
Displays the graphemes in the text.
The graphemes can be reordered or removed.