The macros editor displays the available macros, and allows to create, modify or remove them.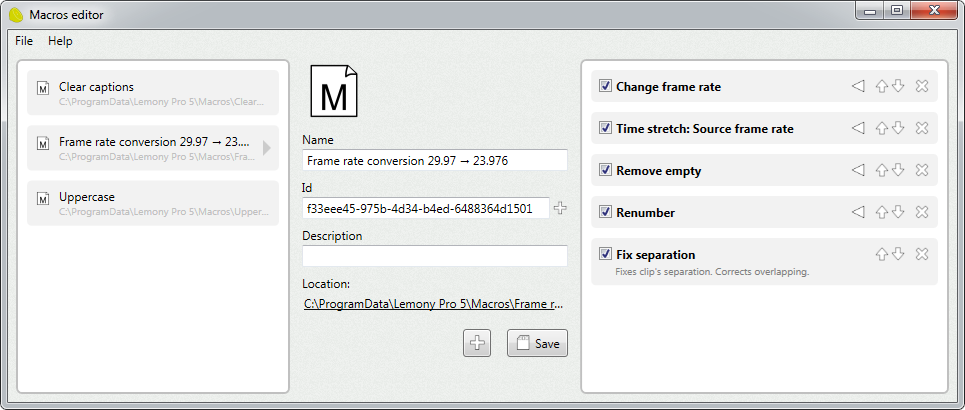 Double-click a macro to edit it.
Menus
New macro
Creates a new macro file.
Save
Saves the current macro.
Delete
Deletes the current macro.
Open folders
Opens the folder where the presets are located.
Refresh list
Reloads the presets.
Editor
Name
Displays the macro name.
Id
Displays the macro ID. This ID must be unique for each macro.
Description
Displays the macro description.
Location
Displays the path of the macro.
Add utilities
Displays the utilities window, to be able to add utilities to the macro.
Save
Saves the macro.
Utilities panel
Displays the utilities in the macro.