The dictionary dialog displays the dictionary's language and entries.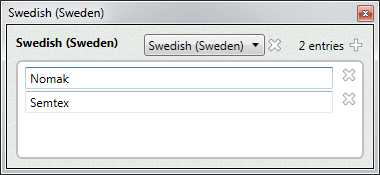 Name
Displays the name of the dictionary. The name cannot be edited and it is always the same as language's name.
Language
Specifies the language of the dictionary.
Use neutral language
Sets the language as "neutral".
When the dictionary is neutral all its words are accepted in all languages.
Add word
Adds a new word.
Word
Allows to edit the word, or remove it.